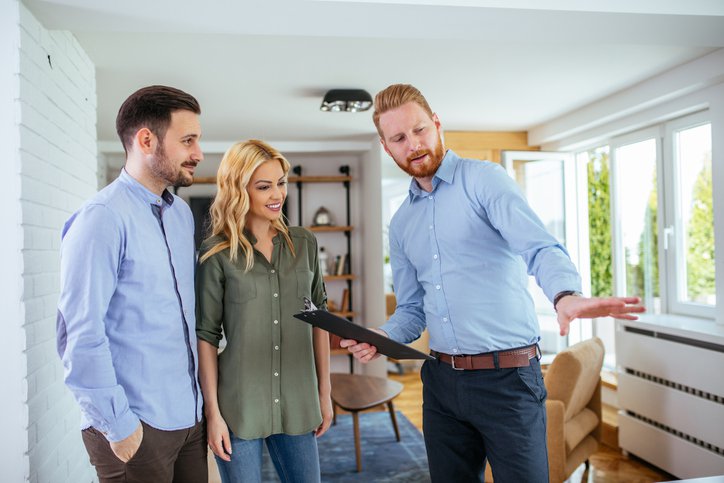 Don't make a home-buying decision you'll regret. 
---
Key points
It's important to be smart about purchasing a home.
There are a few key features you'll want to look for, including the location and lot size.
Price is another key feature you shouldn't ignore.
---
When you're buying a home, some features are more important than others. It's crucial you look at five key things when deciding if a purchase is right for you or not since these factors can have the biggest impact on how happy you are with the property in the long-run.
Here's what they are. 
1. The location
Location is the one thing about a house you can never change no matter how much money you spend, so it's absolutely critical that you confirm any property you buy is in a convenient spot. 
If you are far away from work or family and will end up with a miserable commute, you should pass up the house. Likewise, if the neighborhood isn't safe or doesn't offer the amenities you are interested in, you will probably regret your purchase and should look for another place instead. 
2. The floor plan 
The layout of a home is also very difficult and expensive to change. If the property doesn't offer enough bedrooms or if the space is laid out in an inconvenient way, this will be an everyday annoyance that will likely leave you disliking the home in the long run.
Consider whether the home has a good flow, what your routes will be from room to room, and whether it has enough space for your family before committing to buy it. 
3. The lot size
You also can't change the lot size of a property in most cases, unless of course you buy your neighbors' properties as well. If you don't want a large lot to take care of or, alternatively if you cannot stand being close to your neighbors, make sure the home you are interested in offers the amount of space that will make you comfortable. 
4. The home's age
Older homes can have a certain charm, but can come with problems that are expensive to deal with if they haven't been updated. On the other hand, newer houses are usually more energy efficient and won't need as many costly repairs, but may not have the same build quality.
You'll want to think about whether you are comfortable in an older house or would prefer a newer one and make sure the price you pay is fair based on the home's age and condition. 
Remember, if a home is around a decade old, you may be looking at replacing the air conditioner and furnace soon if that hasn't been done already — and if it's around 20 to 30 years old, a new roof could be in your future. Be sure these costs will be within budget even after you pay for the property. 
5. The price
Finally, the cost of the home is a key feature to consider. If you take out too large of a mortgage, you are going to face financial stress for the whole time you live in the property unless your income increases or your other bills decrease. Likewise, it could be really hard to do other things you need to with your money if your mortgage bills are too big. 
If you make sure you pay the right price and get a house in the right place for you, you will hopefully be happy with your purchase over time — so be sure to always be on the lookout for these five key features when making your choice.
The Ascent's Best Mortgage Lender of 2022
Mortgage rates are on the rise — and fast. But they're still relatively low by historical standards. So, if you want to take advantage of rates before they climb too high, you'll want to find a lender who can help you secure the best rate possible.
That is where Better Mortgage comes in.
You can get pre-approved in as little as 3 minutes, with no hard credit check, and lock your rate at any time. Another plus? They don't charge origination or lender fees (which can be as high as 2% of the loan amount for some lenders).
Read our free review